The hearing on the legality of the Clean Power Plan, the signature climate policy of the Obama administration, took place in the U.S. Court of Appeals for the District of Columbia Circuit on Tuesday (Sept. 27). The oral arguments of both sides to the case, lasting nearly seven hours, were heard en banc, involving a full judicial panel of 10 members.
Released by the President Obama and EPA in August 2015, the Clean Power Plan aims to reduce carbon pollution from the power sector by 32% below 2005 levels by 2030, setting first-ever national carbon pollution standards for existing power plants.
However, earlier this year, the plan was challenged by twenty seven states and coal-producing and mining industry groups, arguing against its legality. Following the appeal, the Supreme Court, for the first time, has granted a request to halt the plan until the end of the litigation process.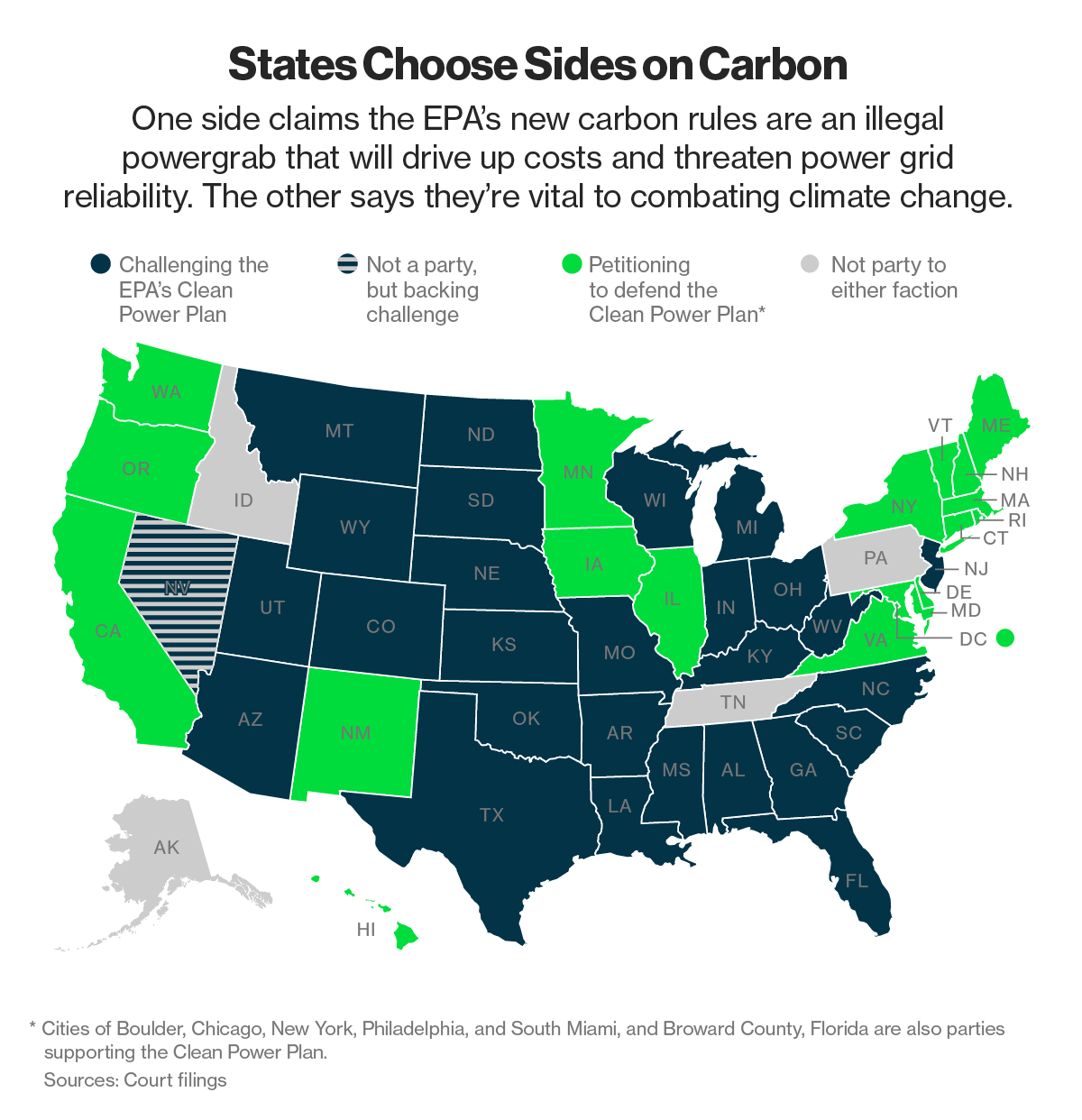 The hearing on Tuesday was mainly centered upon EPA's authority to regulate GHG emissions, as the challengers questioned its regulating powers granted under the Clean Air Act. Having in mind the plan's transformative impact on the power industry, several conservative judges have called on previous rulings, suggesting that, instead of EPA, the Supreme Court should be in charge of major environmental decisions. Although the court decision is expected to follow in early 2017, the final judgment regarding the Clean Power Plan is likely to take place in 2018, after the final appeal in the Supreme Court.
In the meantime, the delayed implementation of the plan might slow down the US progress towards reaching the goal of 28 percent emission reduction by 2025 outlined in the country's INDC. A recent study suggests that, even following a successful implementation of the Clean Power Plan, the US is likely to miss its Paris targets unless it introduces additional GHG reduction measures.
(Image:D.C. Court of Appeals, May 2010. Photo credit: NCinDC/Flickr)